Launching Multipliers!
April 12, 2012 | Launching Multipliers!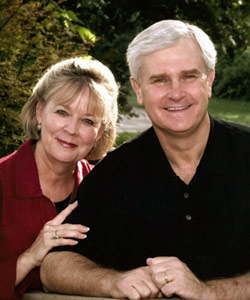 Our dream for ministry focused on personal discipleship, pastoral mentoring and global missions is becoming a joyful reality.  Scores of people have invested in this process in recent months through their prayers and generous investments.  In the weeks since Ron, Terri, Kathy and I have launched Ministry Catalysts, we have had the privilege of sharing our lives with almost thirty faithful men and women who are committed to a long-term lifestyle of one-on-one discipleship.  The blessing of seeing both their growth and eagerness to share what God is teaching them with their first disciple has made these weeks especially rewarding, what Kathy calls her "sweet spot."
We are more convinced than ever that we are surrounded by followers of Christ who are unclear on key biblical distinctions between relationship and fellowship with God, our security and assurance of salvation, the difference between conviction of sin and false guilt and how to experience God's forgiveness and empowerment in daily living.  When a person begins to wrestle with these issues and many others alongside a caring friend who welcomes their questions, the process is full of encouragement for both people.
So…if someone asked you to disciple them, to help them understand the biblical truths and practical patterns which enable a person to fulfill God's purpose in their unique spheres of influence, would you know where to start?  There are a few people who instinctively engage in this kind of ministry as they learn from personal study, sermons and small group studies.  But most people seem to need some coaching to gain the confidence that God can actually use them as a multiplier.  And a little uncertainty is all it takes to keep many growing believers on the sidelines, hoping the pros will get the job done.   I often tell the men with whom I meet, "You don't have to go to seminary to have this much fun!"   If you are already experiencing the blessings of discipleship, we would enjoy hearing what God is doing through your faithful investment in others.  If the thought of this kind of eternally-significant ministry causes your heart to beat a little faster, get in touch.  We have a growing number of maturing followers of Christ eager to help others learn how to pass the baton of spiritual multiplication.  With skype, you don't have to live in Fort Worth to be part of this movement.
Next month I will focus on the pastoral mentoring aspect of Ministry Catalysts.  In the meantime, continue to pray for the Hortons (all four of us).  Especially pray for Kathy and me as we minister at Israel College of the Bible next month and for Ron and Terri as they anticipate ministry in Dubai in the early fall.
~ Ken Horton