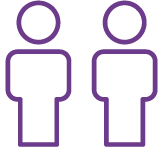 Personal
Discipleship
We offer encouragement and assistance to individuals, churches, and organizations who are pursuing spiritual multiplication through personal discipleship, primarily through one-on-one relationships.

Pastoral
Mentoring
Because we value the strategic role of pastoral leaders, we offer both individual coaching and group collaboration in an encouraging environment that addresses issues hindering maximum ministry impact.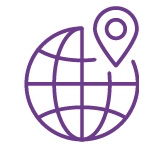 Global
Missions
Our engagement includes partnerships with seminaries and other organizations around the world focused on preparing spiritual leaders for ministries in places with limited Christian influence.
We Accomplish This By Being:
AUTHENTIC
…as we joyfully model lives of
service and commitment to others
INTENTIONAL
…as we aggressively train those willing
to become spiritual multipliers
SIGNIFICANT
…as we persistently encourage people
to live each day with an eternal perspective
WE WOULD LOVE TO

HEAR FROM YOU!
Whether you have a question, would like to engage or pray for/support us, this is a journey of community. Please feel reach out and we'll get back to you.