I was blessed to grow up in a Christian home in Andalusia, Alabama where I heard the Gospel clearly and saw the reality of walking with Jesus in my parents' lives. In this context I became aware of my sinfulness as an eight year old and trusted in Christ alone for my salvation in April 1960.
Though I was involved in spiritual activities as a teenager, I did not grasp the significance of depending on the Spirit's power until I attended a conference shortly after graduating from high school. That pivotal understanding helped make my years at Auburn University a time of growth and ministry (along with loads of fun). My three years as a Space Surveillance Officer in the Air Force stretched my faith as I learned about authentic ministry and personal loneliness, especially while serving in Eastern Turkey. During that year God confirmed that I should pursue pastoral ministry as a vocation.
In the decades since that decision God has provided excellent academic training, a delightful partner in Kathy, the blessings of two young adult children (and their wonderful spouses and four grandchildren) and over forty years of fruitful ministry with outstanding people, the last thirty-five here in Fort Worth.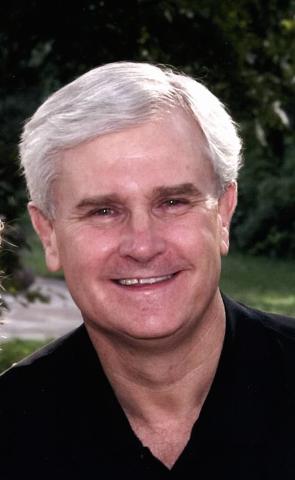 Phone: 817.683.1890
ken.ministrycatalysts@gmail.com
After years of prayer and preparation, we completed an intentional pastoral transition which enabled Kathy and me to give ourselves fully to personal discipleship, pastoral mentoring and equipping global missions leaders. In each of these areas we focused on launching Christ-centered multipliers in their unique spheres of influence with confidence that this will be our most fruitful and joyful season of ministry.
In March 2018 my wife, Kathy, finished her earthly race and entered the joy of heaven. It has been a painful journey of grieving and healing during which God has intensified both my gratitude for the blessing of sharing life and ministry with Kathy and the continuing opportunity of launching multipliers in the years ahead. Thanks for your prayers for God's wisdom, comfort and provision in this eternally significant privilege.
Education:
Auburn University, B.A. (1973); Dallas Theological Seminary, Th.M. (1981), Ph.D. (1999)
Ministry Connections: Senior Pastor, McKinney Memorial Bible Church, 1988-2011; Chaplain for TCU Football Team (1994-2013); currently on the Board of Regents and teaching as an adjunct at Dallas Theological Seminary as well as in seminaries and pastors' conferences in the Czech Republic, Cuba, India, Israel, Monaco, Mongolia, Singapore, Slovakia, Spain and Turkey.
When I'm not doing ministry, I love: Enjoying time with family, travel, reading, sports, and lively conversation.