Iron Sharpening Iron
October 2, 2019 | Discipleship Stories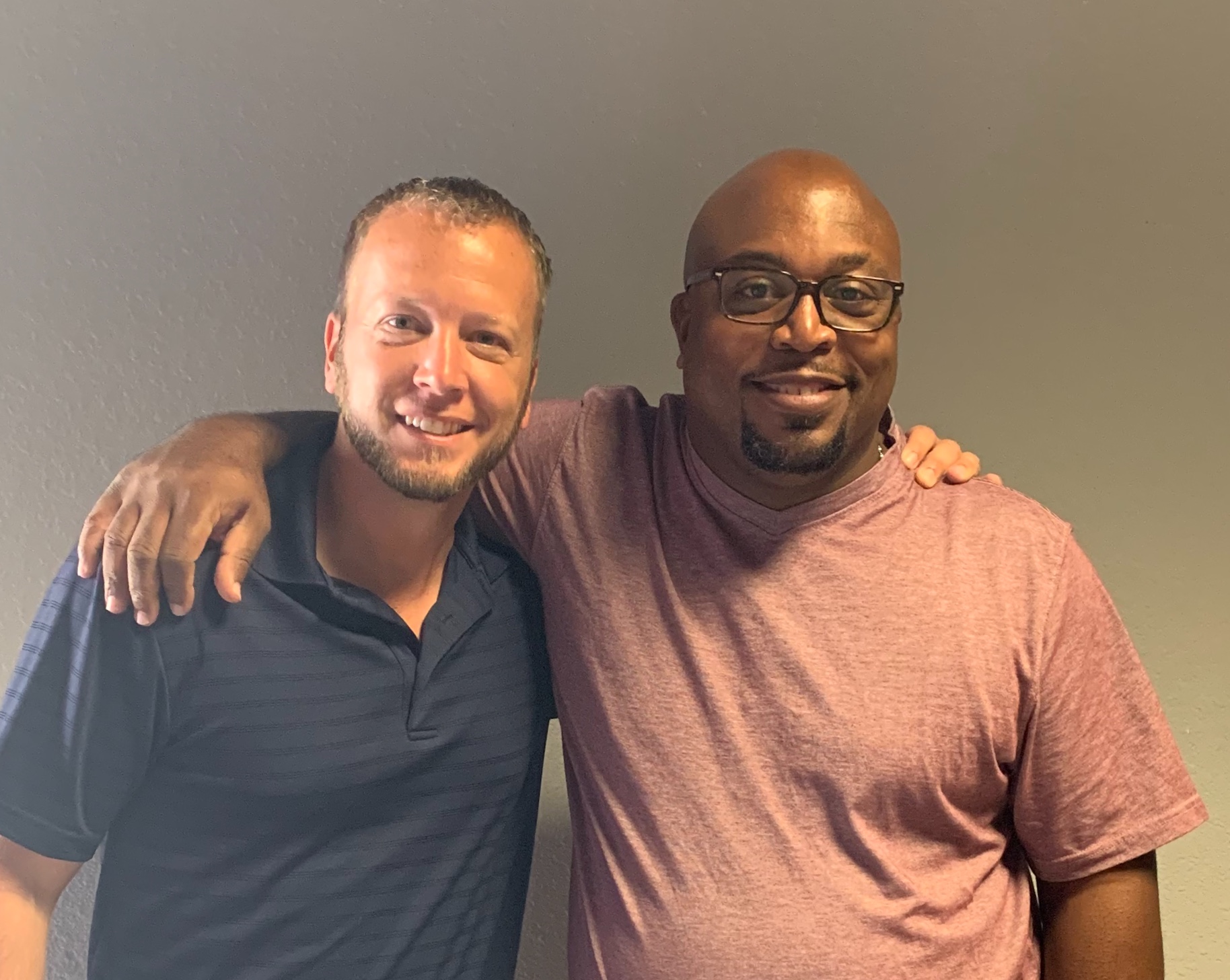 Shayon Grider –
Chris and I have been meeting for nearly 20 months going through the Launching Multipliers! discipleship resource. This process has been longer than either of us anticipated but the spiritual bonding and shared ministry efforts have been rich and meaningful.
We had known each other for some time (at church and in other settings) but I was thrilled when Chris approached me and asked if I would go through this spiritual mentoring process with him. As we discussed all that was involved in this, it was immediately obvious to me the great value Chris would add to my own spiritual journey. Chris has his own life verse. However, it seems to me that Matthew 18:22 might also be an appropriate verse to describe Chris' life. This passage speaks of forgiveness and Jesus' instructions regarding how freely and generously we should be willing to forgive others.
No matter the circumstances, no matter the hurt or pain that's inflicted on him, Chris will forgive! As I've told several people, working through Launching Multipliers! with Chris has challenged me personally more than I had ever hoped or anticipated. I came into this relational experience with Chris looking for an opportunity to better myself as a follower of Jesus and, as a mentor, to encourage Chris in his own relationship with Jesus. We are more than halfway through this process. However, I'm not looking forward to the end.
Chris and I have also decided to personally disciple our sons as a result of our times together. We have taken our sons to areas in our community where needs and necessities are not being met. We've taken them down to those places to show them the heart of Christ that lives in us all and to model using our spiritual gifts to help meet some of the basic needs of the people living there.
Chris and I are from totally different backgrounds and have different ways of processing the issues of life. Though I'm the mentor in this relationship, there's a sense in which Chris has also led me on this journey. In several areas (eg., forgiveness) he has discipled me and taught me more about the heart and soul of a true Christ follower. Only the love and mercy of our risen King could bring two people such as us together. The gospel of Jesus Christ and the Holy Spirit that works and guides us during our study time has been received and welcomed!
Chris Wheelock –
Shayon and I started coming to ACF around the same time and we initially got to know each other in Re-engage, a marriage enrichment ministry. I looked to him as someone who's overcome great challenges with humility and a servant's heart. I see my favorite verse, Philippians 4:13, being lived out in Shayon's life. This is why I admire him so much.
I knew we came from different backgrounds but I've always enjoyed learning from people who've been through different life experiences. That's why I'm so grateful to God that our paths crossed and that we have enjoyed our discipleship efforts together. Shayon has often reminded me that everyone has their own struggles in life and that we all need a Christ-like person on whom we can lean and from whom we can learn spiritual lessons.
Shayon's passion to mentor others is highly motivating for me. I greatly appreciate Shayon allowing me to share my ideas with him since I highly value his opinions and wise counsel. As we've shared life together, we have learned to more actively seek God's will in our lives. We are convinced that this honors and exalts our Lord. It's definitely been an "iron sharpening iron" experience meeting with Shayon that I know will not end even when we complete Launching Multipliers!.