Generational Influence – A Couple on the Move
October 1, 2017 | Discipleship Stories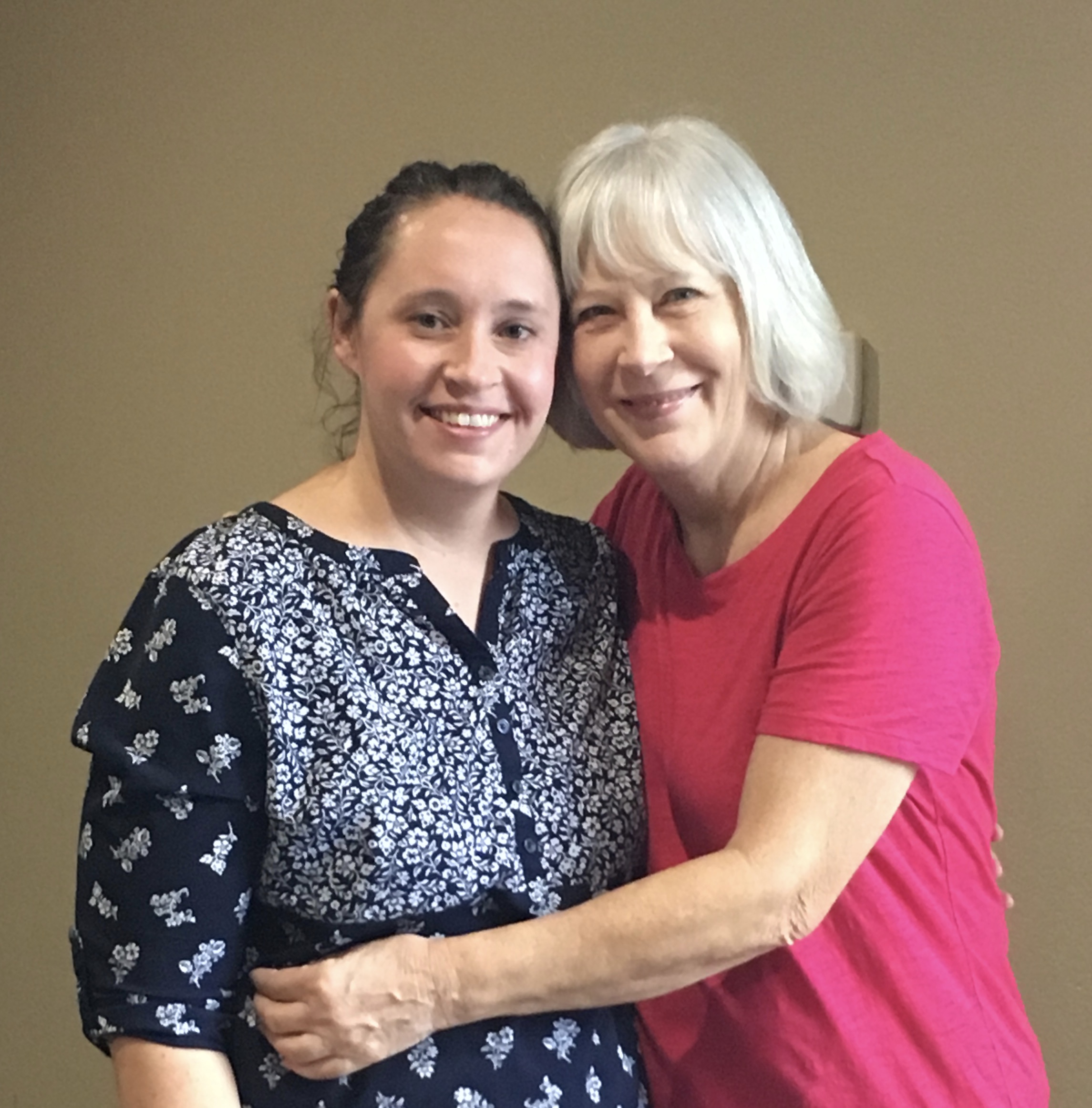 Going through Launching Multipliers! with Michelle has been a huge blessing for me. We met for the first time over coffee to see if we were a good match for discipleship. Over time, we have grown to be very good friends. That's one of the benefits of discipleship that I love – getting really close to a sister in Christ. Michelle's youthful enthusiasm and love for the Lord Jesus have encouraged me and we have both grown to know and love Him more. This experience has been the desire of my heart, to fulfill the command that older women should teach younger ones (Titus 2). It has been my privilege and joy to see Michelle grow and mature as a beautiful, young Christian woman.
Gail Pendleton
Going through Launching Multipliers! with my mentor, Gail, has been a spiritual highlight for me. I have been a Christian almost my entire life, having grown up in church and accepted Christ at age seven. But, as an adult, something was missing in my Christian walk. I realized that, since I hadn't grown in my own faith and studies, much of my Christian walk had involved simply adopting my parents' and grandparents' faith, not my own.
My time with Gail and working through Launching Multipliers! has really challenged and encouraged me spiritually in ways I'd never experienced. For example, I now have a grasp of what it means to live by faith based on confidence in and obedience to God's Word. Before, I knew Jesus personally and was a believer, but had never moved from "default" to "dependence mode" in my spiritual life.
As Gail and I discussed the lessons in depth, more often than not, it led us to some tough "life" discussions. As I'm seeking to raise my children in a Christian home, trying to be a godly wife to my husband, and also wanting to serve faithfully in church, our weekly discussions were always helpful and practical. In a one-on-one setting, I have found that I'm able to ask questions I never would have raised in a classroom context. Through this study and in my relationship with Gail, I have gained the confidence to have spiritual conversations with family members who, I know, are not believers.
As I chose to obey God daily and continue to study his word with a faithful mentor, my husband began to meet with his own spiritual mentor. Since we come from such different backgrounds, we never really anticipated how going through Launching Multipliers! at the same time would affect our marriage. My husband did not grow up in a Christian home. However, I grew up in a family where we were in church every time the doors opened. This discipleship process has given us cohesiveness in our biblical discussions instead of doing separate men/women studies. Now, we are focused on the same thing: growing in our faith so we can then pass on what we have learned to others! This process has also allowed us to be "on the same page" as we work together on the most important little mentees God has given us – our children. Launching Multipliers! has given us a much firmer grasp on our beliefs, why we must embrace them, and how to pass them on and help advance His kingdom.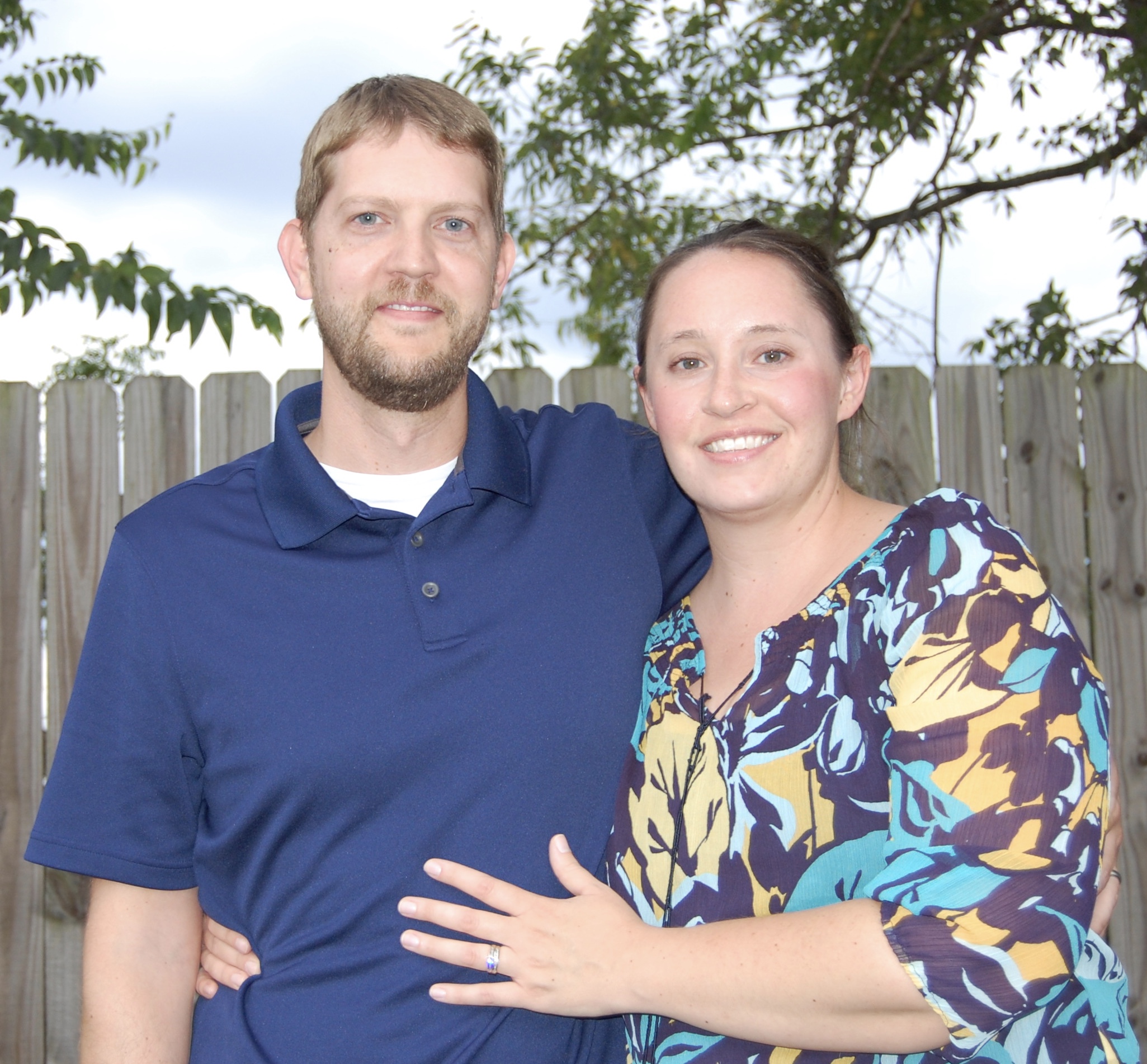 Digging deeper together in God's Word has created for us a much stronger marriage than we could have ever accomplished on our own!
I will forever be thankful to God for Gail as my    mentor and friend. Her willingness to mentor me has deepened my faith and taught me to lean more on my Savior in every area of my life.
Michelle Hughes
As a relatively new Christian, Launching Multipliers!   came at the perfect time in my walk with Christ. Embracing the discipline of daily Bible reading has helped me gain a much better understanding of what it means to live by faith. Now that I am going through Launching Multipliers! with Ron, I have a deeper understanding of God's Word and am grasping what it means to live life as a spiritual multiplier.
Growing up in a broken home without a spiritual mentor or any biblical teaching, God's path for me was a slow series of events that led me just a few years ago to accepting Christ as my savior. Going through the Launching Multipliers! process with Ron has been a transformative experience. I've learned how to build a solid spiritual foundation in my life so that I can be the husband, father, and Christian I need to be out in the world.
Ron has patiently helped me establish that foundation with wisdom and understanding. I have been encouraged to dig deeper in God's Word and gain clarity and intentionality in my walk with Christ. Each section of Launching Multipliers! has ushered into my life a new opportunity to better understand God's plan and the true meaning of discipleship. Having that knowledge now gives me confidence to more faithfully live out and share the Gospel to those I love.
Cody Hughes