Equipped and Prepared
February 5, 2016 | Discipleship Stories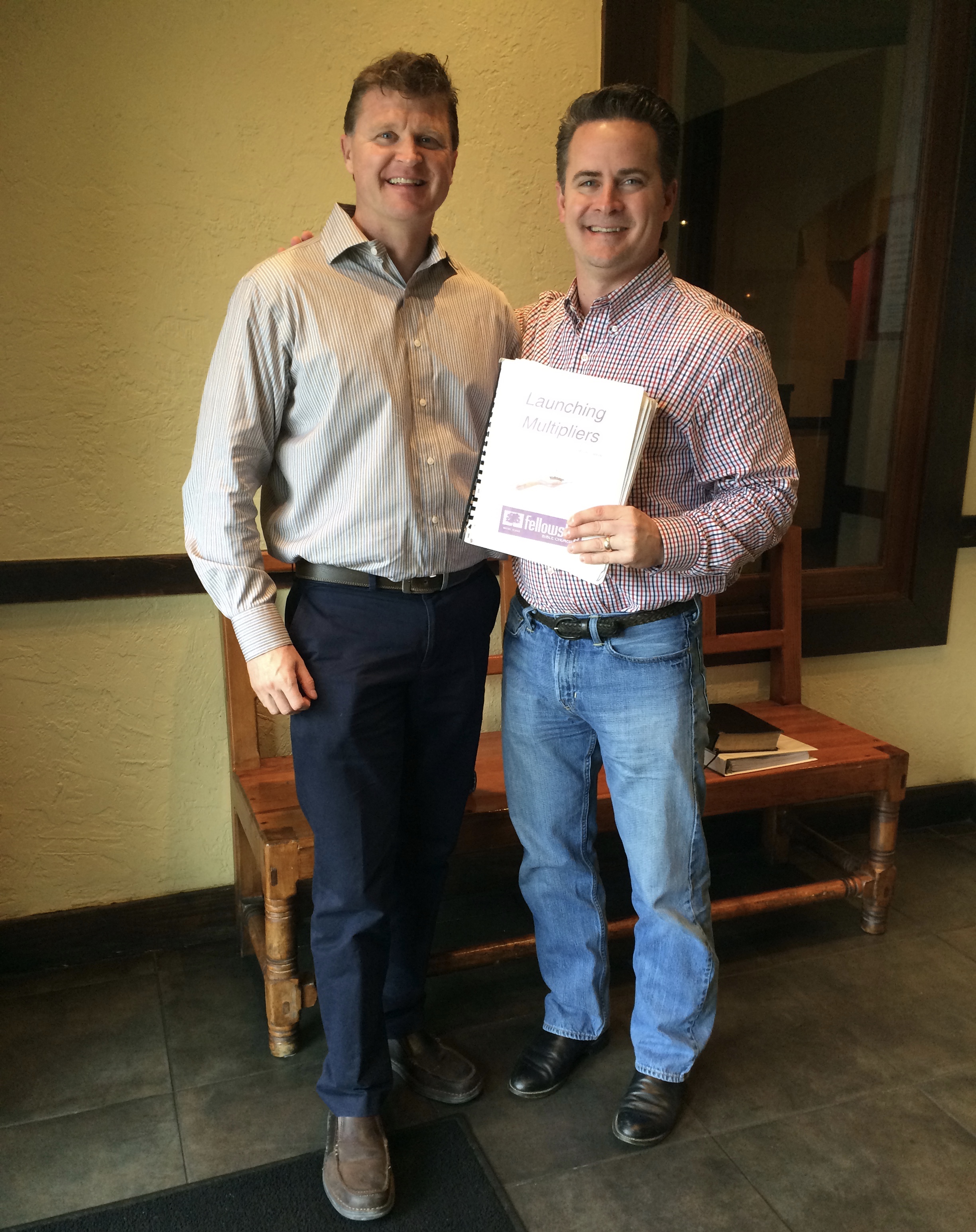 Jesus Christ prepared His disciples by first demonstrating how the perfect disciple lives, then by mentoring them in small group and one-on-one interactions. Small groups and one-on-one meetings are where the most intimate conversations and deepest growth occur.
A large part of my personal spiritual growth occurred when my friend and pastor, Grant Kahl, led me to Launching Multipliers.  It was during one of our one-on-one meetings that he shared this discipleship resource with me and challenged me to go through it with him. Launching Multipliers! was an excellent vehicle for my mentoring.
Through Grant's faithfulness to God and use of LM!, I was challenged first to examine myself, my lifestyle and my view of who God really is. I had to examine my faith and my understanding of God's Word. Would I accept God's command to "go and make disciples," and if so, could I accomplish it?  LM!'s "Release, Respond, Restore" strategy brought clarity to how I could trust in God to daily provide for all I would need to be His disciple, especially on those days where I felt I had failed.
As Grant led me through LM!, I learned how to better study the Word. We covered how to pray, how to love others, how to give testimony, how to understand our spiritual gifts and how to be a good steward of our gifts.
I have gained the utmost confidence in Christ. As such, I am a better husband, a better dad, better manager and a better friend. In the past, I only attended a small group Bible study from time to time, but through God's strength and grace, and with the support of my wife, Rachel, I now lead a very loving and patient small group (they actually teach me more than I could ever teach them). Also, Rachel and I have recently been privileged to lead a young couple in pre-marital counseling. And when Mormon missionaries began regularly visiting my home, I referenced "Session 3: Building Confidence in God's Word" to present why the Bible, and only the Bible, is all we need.
I do not know where God will lead me next, but I have faith and confidence that He has equipped me through Grant Kahl and Launching Multipliers! to be a good and faithful servant. And I thank Him for both!
Randy L. Miller
Randy L. Miller, Controller, is an experienced finance professional and CPA. Prior to joining Profiles, he was Plant Finance Manager for the Coca-Cola Company in Waco for more than 10 years. His near 20-year career also includes accounting and auditing roles with Arthur Andersen, LLP, AZZ Incorporated, McLennan Community College and Texas-New Mexico Power Company. Randy was a state championship quarterback in high school and is a graduate of Texas Tech University, where he earned his BBA in accounting and met his wife, Rachel, to whom he's been married for over 18 years. They have two daughters and are members of Fellowship Bible Church in Waco, Texas.